Work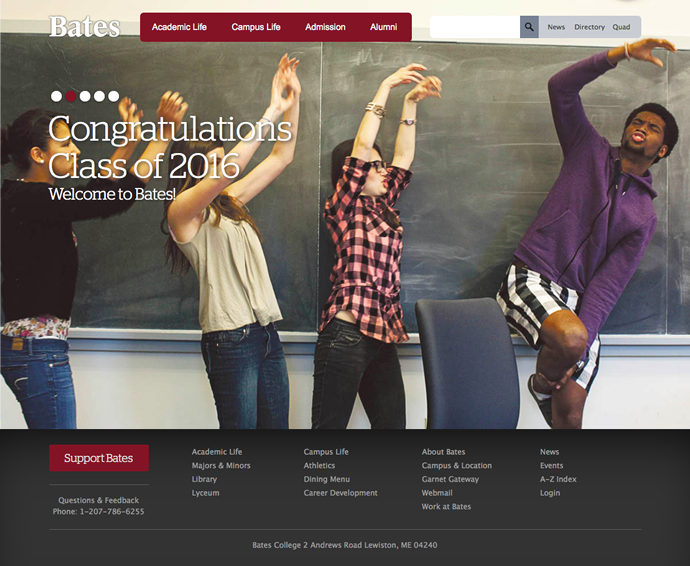 Bates College
Ethan and Chris worked together on the redesign and development of the new Bates College website, which won EduStyle awards for best site in 2011, 2012, and 2013! In 2014 the Bates site was redesigned by the college's internal communications team. Bates College, widely regarded as one of the finest liberal arts colleges in the nation, is a welcoming community whose members care deeply about the rigorous, challenging, and rewarding life of ideas and principles, and value their exchange and examination.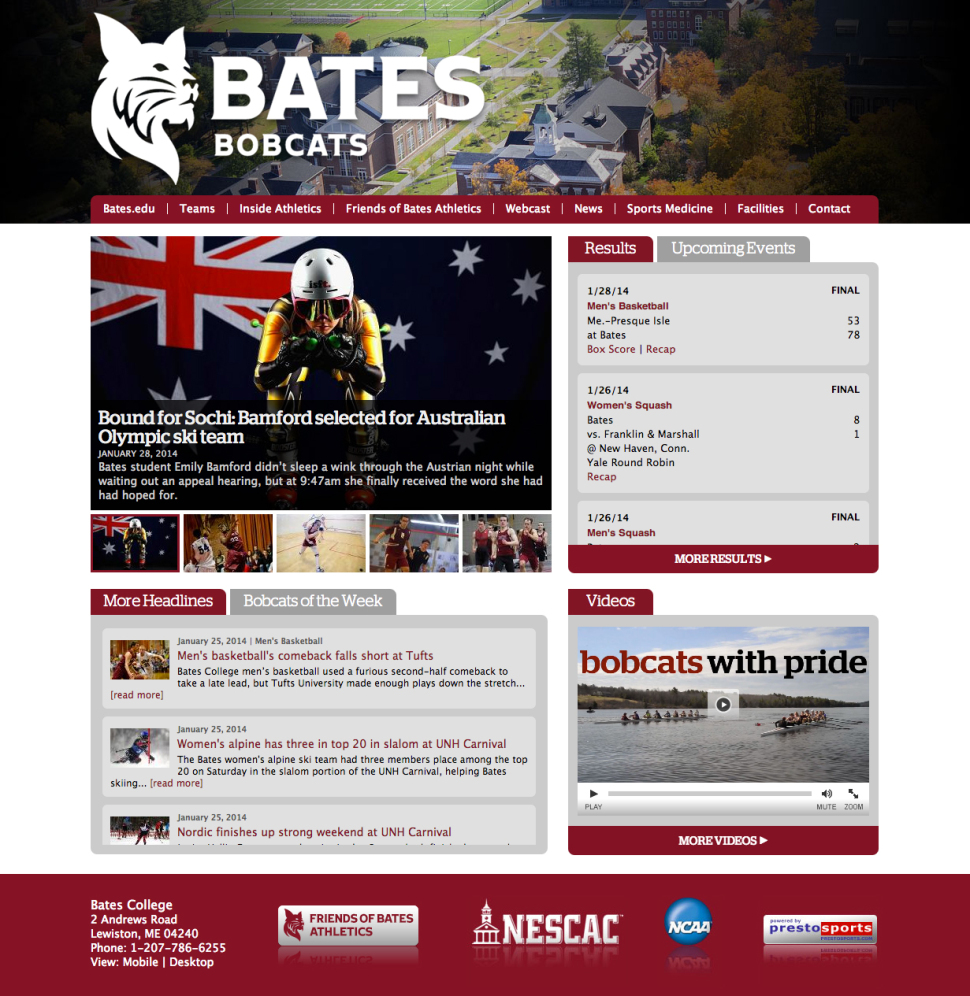 Bates – Athletics
Chris led the re-branding, design, and development of a new athletics mark and new Bates Athletics website which delivered more of what Bates sports fans wanted: scores and schedules, statistics and roster information, and game stories and video. The site's mobile version is similarly well-designed, responsive and easily navigated.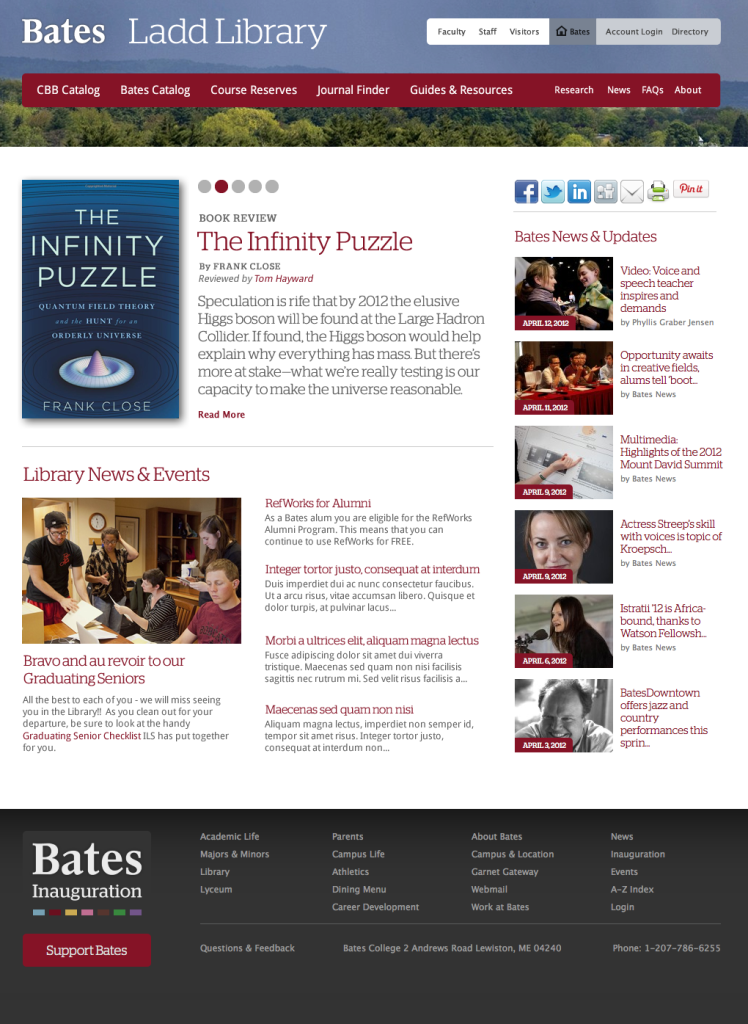 Bates – Ladd Library
Within Information & Library Services, the Bates College Library comprises the George and Helen Ladd Library, the Edmund S. Muskie Archives and Special Collections Library, with a growing array of library services on the Web.

Bates – Alumni Magazine
This was a UX concept designed to match the offline version of the magazine. The magazine's primary audience is alumni, parents, faculty and staff, current students and friends and trustees. Within the alumni community are other community circles including multicultural and international alumni, LGBT alumni, young alumni ("Bobcats of the Last Decade"), older alumni and Maine alumni, to name a few.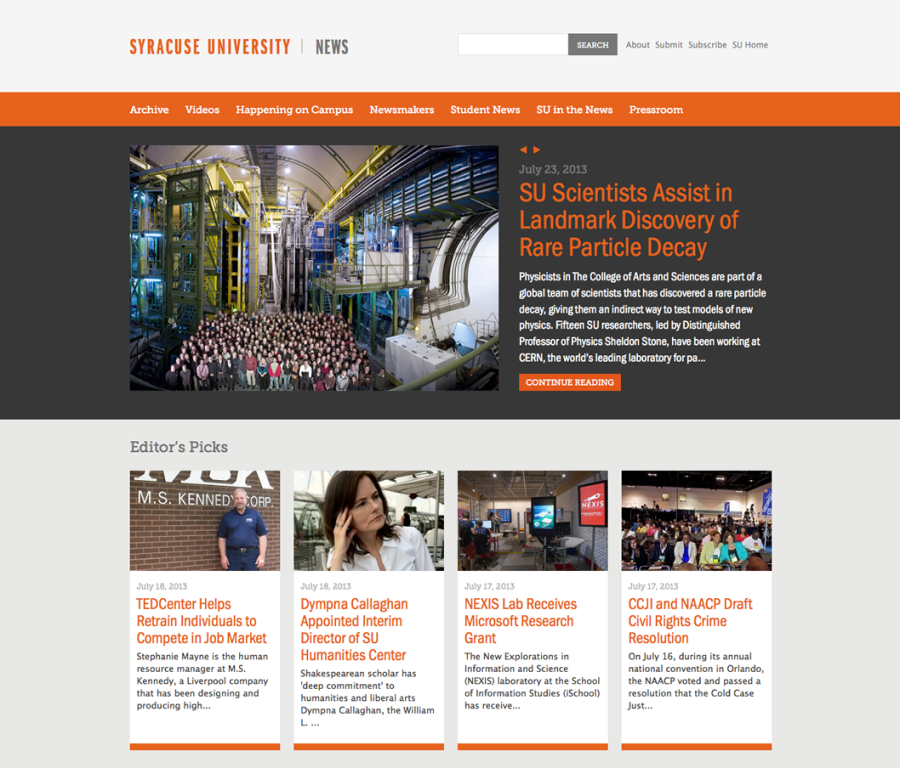 Syracuse University News
Syracuse University News is updated daily with stories about the people, events and scholarship occurring on campus, in the City of Syracuse, at our regional locations throughout the country and across the globe. Syracuse University News also contains listings of University events, campus announcements, faculty and student news, and highlights from local, national and international press coverage.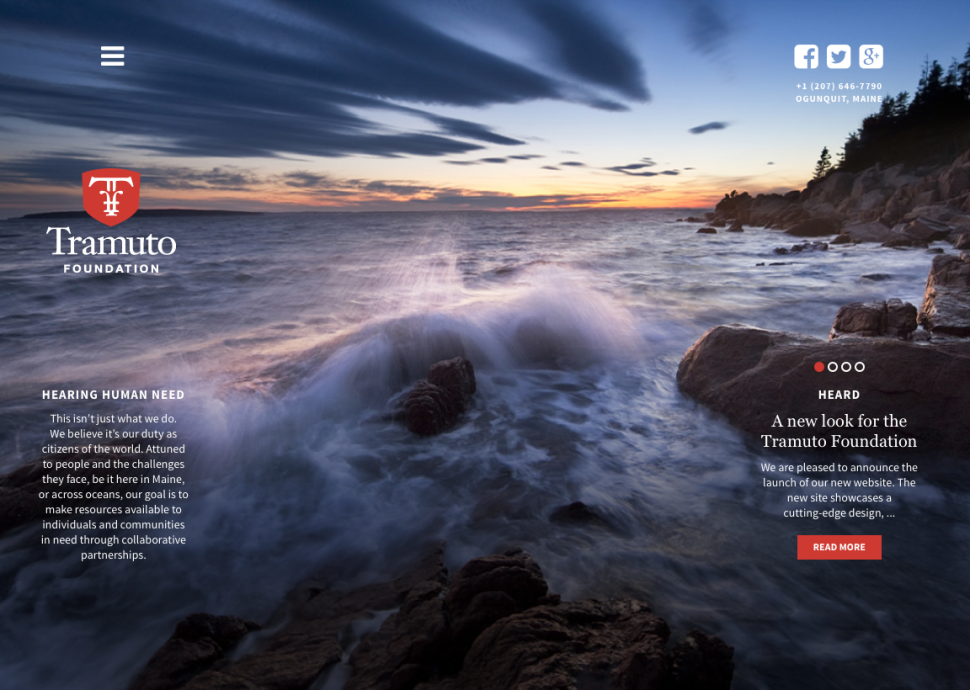 The Tramuto Foundation
The Tramuto Foundation itself is a story of compassion. Its creator, Donato Tramuto, struggled with severe hearing loss as a child. Growing up with a disability, he was inspired by Robert F. Kennedy's dedication to equal and human rights for all, and has lived by these principles throughout his life.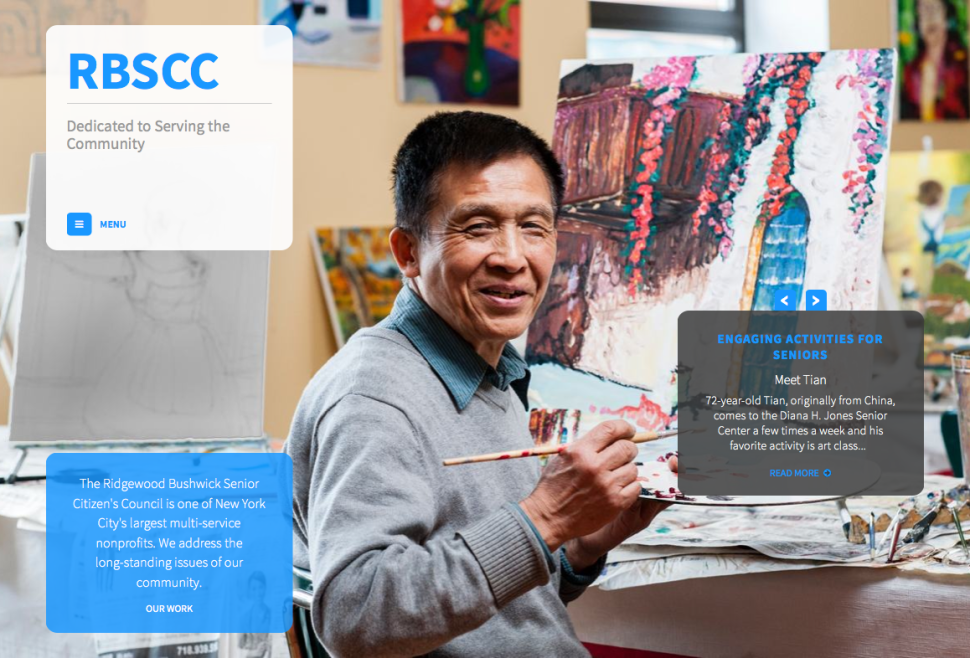 Ridgewood Bushwick Senior Citizens Council
What began as a single-focused program has blossomed into one of the most broad-based and prestigious multi-service nonprofit agencies in New York City. The Ridgewood Bushwick Senior Citizens Council was founded in 1973 as a senior service provider in the Ridgewood and Bushwick communities.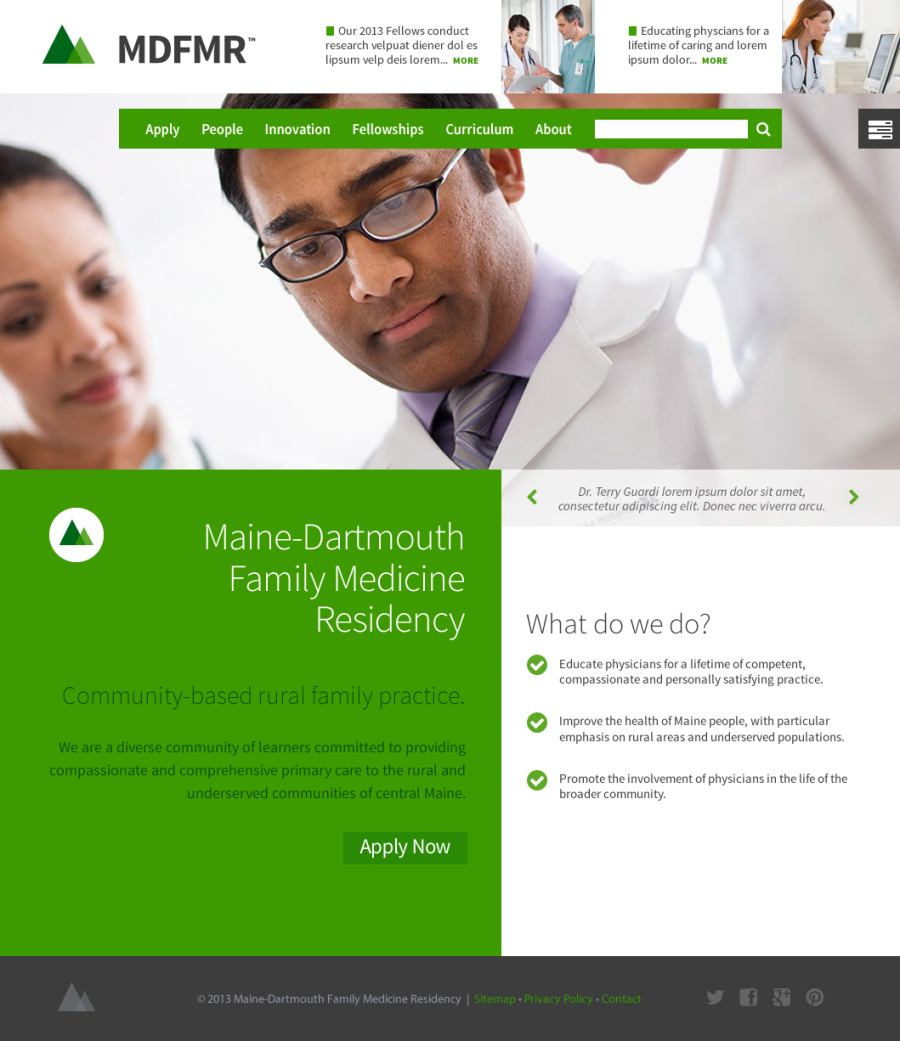 Maine-Dartmouth Family Medicine Residency
Maine-Dartmouth Family Medicine Residency is a well-established, independent three-year program dually accredited by the AOA and ACGME. The Residency is a nonprofit corporation financed primarily by its sponsoring hospital system, MaineGeneral Health. We are an unopposed residency in our sponsoring hospital, so our residents can easily gain experience in in all areas of inpatient care.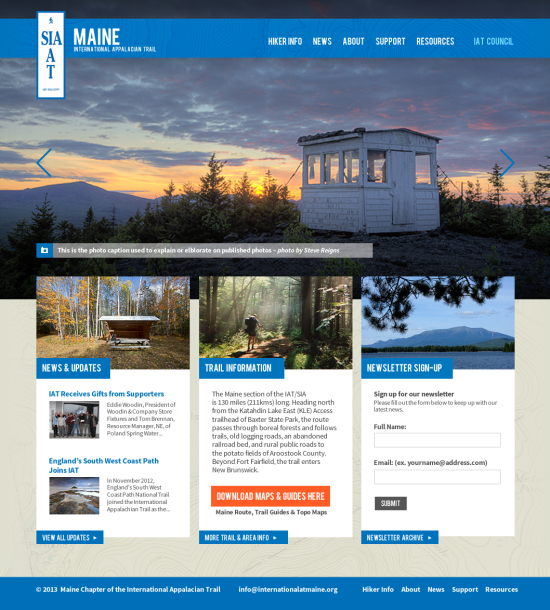 International Appalachian Trail – Maine Chapter
A custom theme for the International Appalachian Trail. The International Appalachian Trail/Sentier International des Appalaches began as a commitment between Maine and Provincial Canada to work together as neighbors to sustain a common environment and celebrate the grandeur of a common landscape.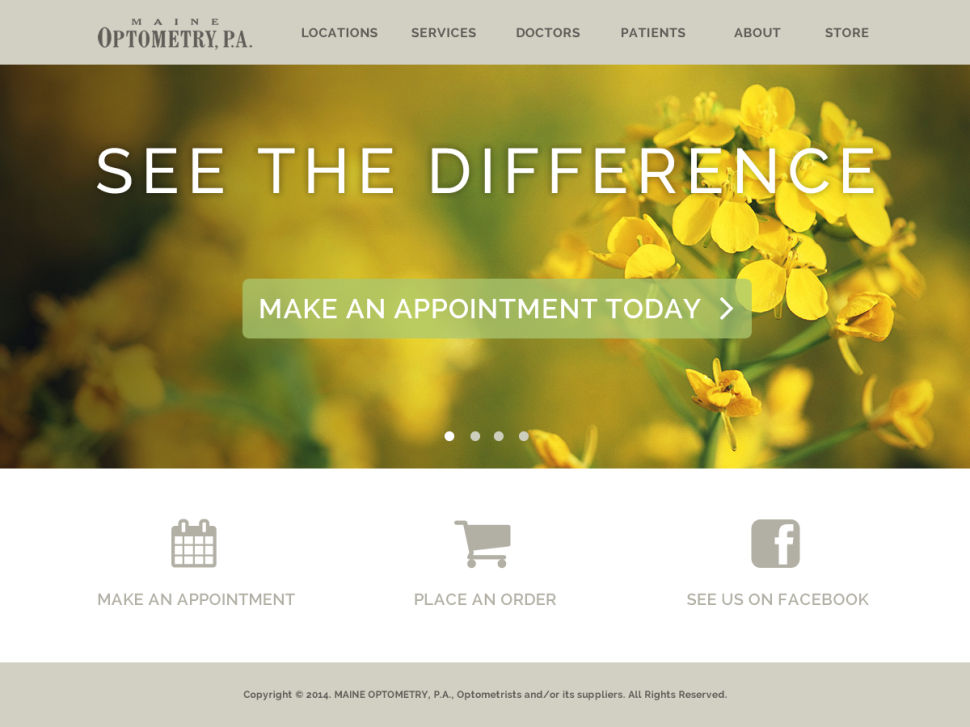 Maine Optometry, P.A.
Chris designed and developed a new WordPress theme that better conveyed the Maine Optometry's brand and that now responds to the needs of Maine Optometry's patients in more practical ways.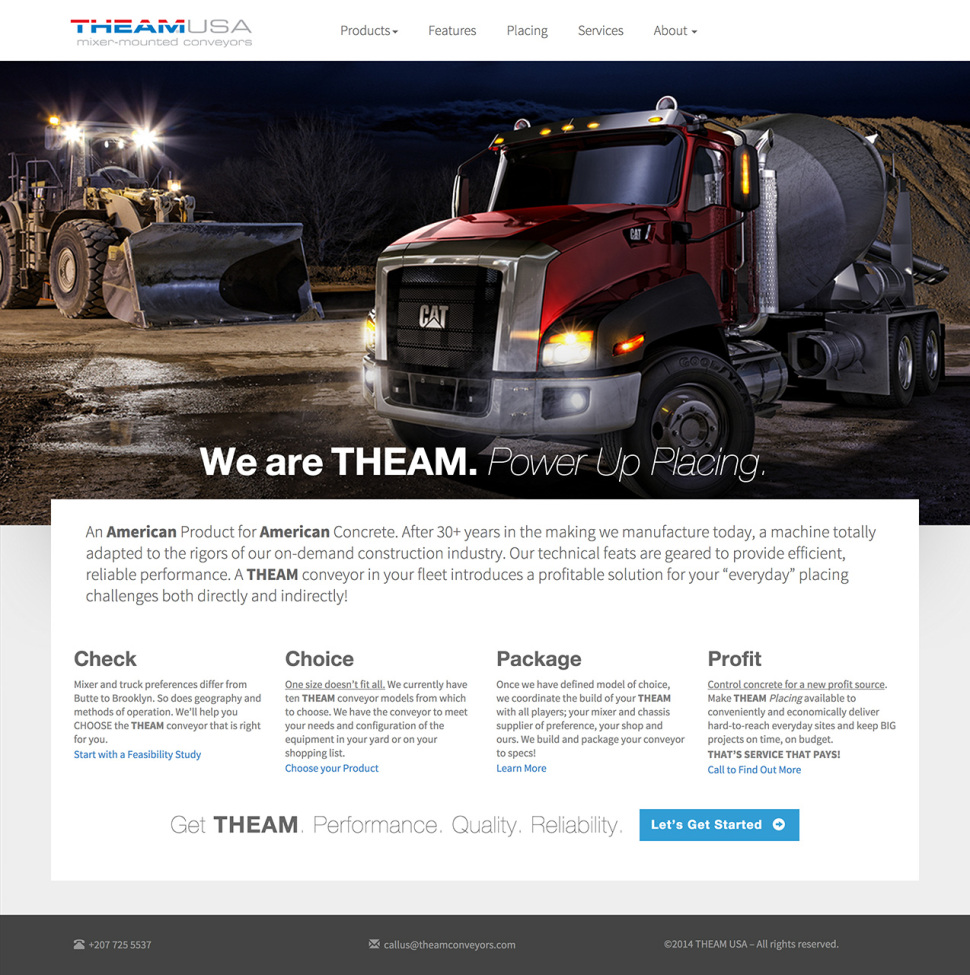 Theam Conveyors
A custom theme designed and developed to better reflect an American product for American concrete. After 30+ years in the making Theam manufactures a machine totally adapted to the rigors of an on-demand industry. Theam's technical feats provide you with a quick, reliable, and profitable solution for concrete placing challenges!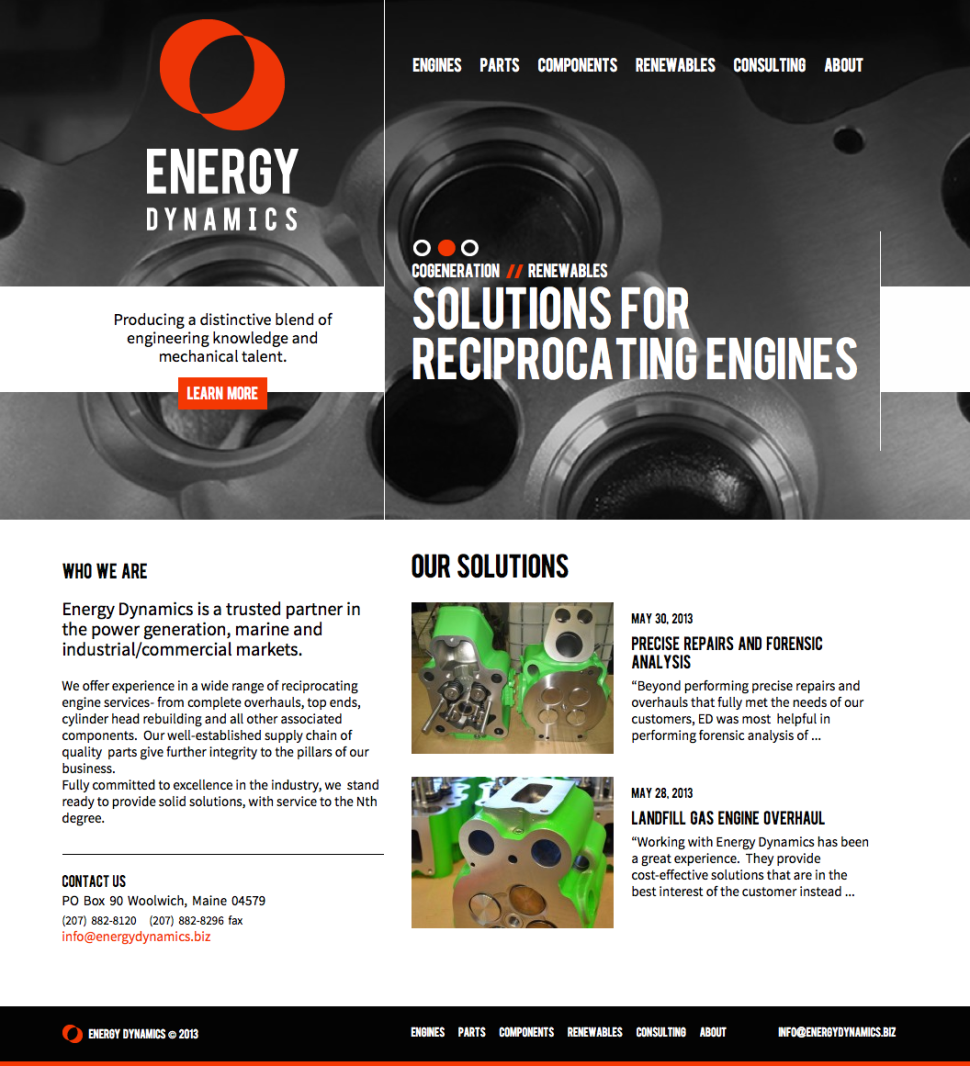 Energy Dynamics
Energy Dynamics, LLC is a mechanical services company providing a host of services to respected Northeast clients in the power generation, marine, and industrial / commercial markets. Their projects include: cogeneration, utility prime, peak and emergency power; pumping stations, ship propulsion and generators, and fuel cell technology.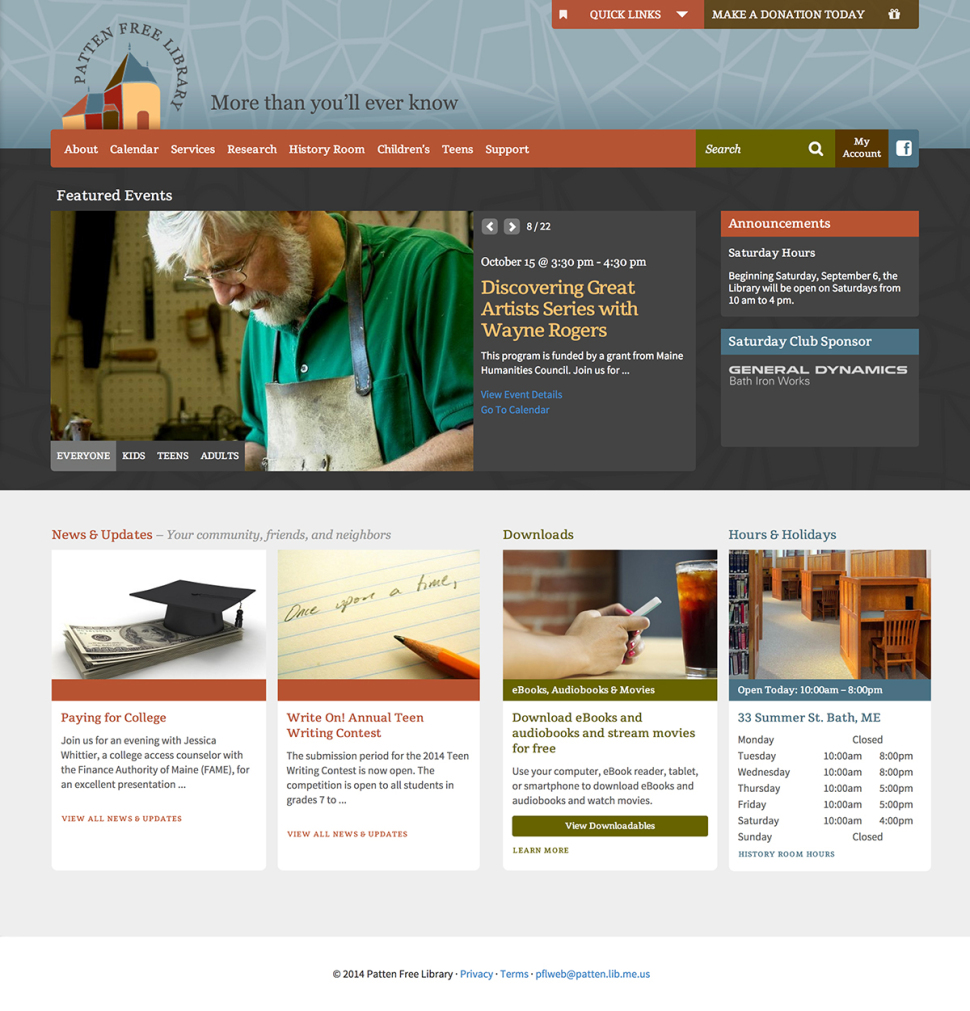 Patten Free Library
Patten Free Library, Bath, Maine, needed an easier and smarter way to promote all their events and programs for kids and their families in the local community. This WordPress theme was designed and developed specifically to not only be user-friendly for the library staff to update but also be a successful community building tool in highlighting more events for kids and their families to participate in.